The future is here: N++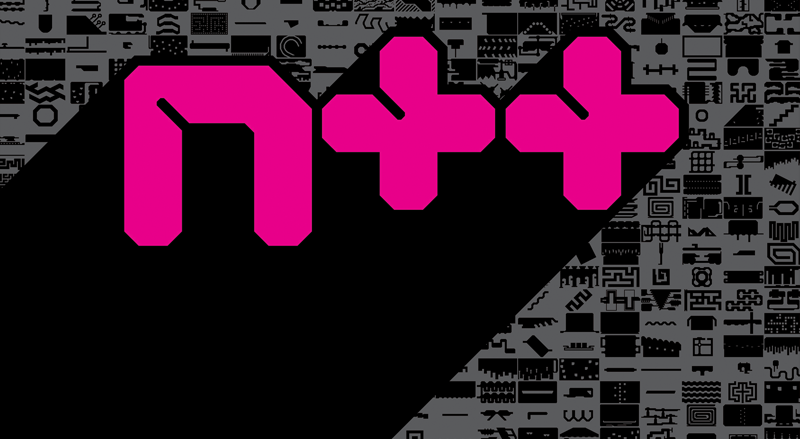 N++ is the last, and the best. N++ follows in the tradition of N+ and improves on it; it's a bigger, better, more fully-featured version, with everything N has, plus plus. It's out now on PS4, and is coming to Steam soon! Add it to your wishlist here: http://store.steampowered.com/app/230270 and start talking about it here: http://steamcommunity.com/app/230270. There's also a sub-reddit for N++: https://www.reddit.com/r/nplusplus/.

New levels, new graphics, new sound, new game modes — N++ is an aspirational re-interpretation of the game, a strong vision for the future, and the biggest and best platformer in the world. We've putting everything we have into it, and you will love it. There are plenty of new surprises (like Evil Ninjas!), lots of refinements of the things you know and love from N, and we've finally perfected global level-sharing. Check out the dedicated N++ website and watch Metanet's devblog for updates!



Here's what people are saying about N++:

"N++ is platforming refined, distilled into its very purest form."
"(Put simply,) N++ is platforming heaven."
"Platforming at it's purest, N++ will make addicts out of even the most casual gamer."
"The excellent gameplay alone makes it worthy of your time, and the stylish presentation seals the deal. Play this."
- Dan Naylor http://www.godisageek.com/reviews/n-plus-plus-review

"prepare to have your nerves and fingers utterly destroyed."
"Having played through a couple of hundred of the rooms, not once did it feel like anyone at Metanet let a sub-par level make the cut. Every level feels like it has been obsessed over and playtested to an inch of its life; every jump's length is considered and every enemy, whether it be rocket launcher or mine, is optimised to be challenging but not unfair"
"This is a game that fulfils the vision that the developer always had for the title and it has been delivered with confidence, consideration and with a firm eye on developing a community."
"N++ is a gem, a deliciously evil little treat wrapped in moreish gameplay that most developers can only dream of, eliciting cheers and screams in equal measure. Traumatising brilliance."
- Gareth Gallagher http://gaming.thedigitalfix.com/content/id/3094/n%2B%2B.html

"Developers far and wide should take note, as this is how you create a polished experience."
"What if I were to tell you that a single game could cater to all of your platforming needs for the next year or so?"
"While N++ is home to an extremely simple premise, the sheer amount of possibility that Metanet and its community have extracted out of this concept makes N++ an absolute joy to play."
"if you're looking for a game that has the potential to remain fresh for months on end, you've found your match."
"Its seemingly endless array of content builds upon its fantastic mechanics and physics to create one of the most satisfying titles to come out in 2015."
"Whether you're someone who wants to play one of the toughest games of the year, or someone who just enjoys pure gameplay at its finest, you're doing yourself a disservice not giving N++ a shot."
- Matt Whittaker http://www.hardcoregamer.com/2015/07/30/review-n-2/160672/

...and much more. Plus it's already won two major awards. What are you waiting for? Go get it!







The future of N is as bright and colourful as the game itself. Okay, it's actually way more colourful -- the game is pretty gray. Watch for more updates on Metanet's devblog!

Check out what's new in version 2.0, which is and always will be 100% free:

Account System
Creating an account is totally free. This gets you access to the vast N level database, where you can store all of your levels for free, as well as storing your progress so you can access it from whichever computer you log in on. The database also stores highscores for every level -- both built-in and user-created!


Ned (N-editor)
We've made tons of improvements to Ned, N's built-in editor -- it's no longer a beta! We've retained many of the keyboard shortcuts you're used to, but also added a GUI in case you need to brush up (or learn them for the first time). Ned is accessible from the Levels menu when you're logged in.


Level Sharing
N is fully integrated with NUMA's spiritual successor. Now you can share, rate and play levels directly in N v2.0. You can also share the URL to your level on twitter, facebook or whatever social thing you're into. Check out the Levels menu when you're logged in for all this and more.


FUN-lockables(TM)
All your favourite FUN-lockables are back, plus now when you beat a column of episodes in regular play you FUN-lock Arcade Mode -- an extra challenge for expert players.


Levels
N v2.0 contains a mix of brand-new levels for you to enjoy, plus a best-of from N v1.4, N+ XBLA and N+ DS/PSP, PLUS a whack of some great user-made levels. And on top of that you can make your own!


2-player Local Multiplayer
New in v 2.0, now you can enjoy co-op multiplay locally with your friends. Configure the keys on the Settings menu and press 'n' when you're ready to play single levels or episodes.




We're taking on the job of hosting a dedicated server for N for as long as we can, and it's completely free to users. Want to help us continue to host the level and highscore database? Consider sending us a few bucks via paypal.

We really appreciate your support!

The new N 2.0 codebase has undergone two prior revisions, in the form of N Arcade Special Edition (available only on the Torontron and the various Winnitrons) and the N Holiday Contesque. We held an open beta and fixed a whole bunch of bugs in 2012-2013, and it's finally ready for you to enjoy! N v2.0 will be the best browser version of N — we've taken it as far as we can within that (somewhat limiting) framework. To take N even further, check out the plus versions, N+ and the upcoming N++. Read on!


And don't forget about N+!




N+ will rock your world. The plus in N+ means new levels, several amazing modes of multiplayer, sweet next-gen graphics on the Xbox version and neat pixel art on the DS/PSP versions -- what more could you ask for? Click these links to find out more about N+ on Xbox360 LIVE! Arcade, which is now backwards compatible on Xbox One, and on Nintendo DS and Sony PSP. Get your hands on a copy and give it a try!